About CSA
Home of the first Drone Aviation Defense System.

Our mission is to save lives and protect aircraft
by preventing drones from flying into aircraft flight paths.
Who We Are
ClearSpace Aeronautics is a market leader in development of security and safety systems for Drone (UAS/UAV), Aviation, Aeronautics and Aerospace. Our patent-pending Drone Aviation Response System™ (DAR™) is the first complete system to prevent drones from colliding with aircraft. DAR™ is built upon our patent-pending Drone Defense System™ core technology suite which includes technologies and products for several vertical markets to protect air, land and sea equipment, structures and people from unauthorized drone intrusions.
According to the Department of Transportation, there are currently more than 350,000 registered aircraft and 6,000 aircraft in flight at any given time in U.S. airspace. In 2016, more than two million small drones were sold in the U.S. with 1.2 million sold during the holiday season. So far, only 500,000 people have registered their drones with the FAA. More drones in the air with no way to share airspace safely with aircraft increases the probability of catastrophic collision.
DAR™ includes Automatic Surveillance Dependent Broadcast (ADS-B) to help aircraft owners meet the 2020 FAA ADS-B mandate. It fits existing avionics systems and can also be fitted as a stand-alone solution. It also integrates with land-based systems and smart city infrastructures.
Recognizing the urgent need to improve aircraft safety, and facilitate safe, secure flight of manned and unmanned aircraft, we are developing the DAR™ Eagle family of applications. The DAR™ Eagle MRO App will be made available for free to all aircraft maintenance, repair and overhaul (MRO) companies for convenient specification and ordering of the DAR™ system for specific aircraft. The DAR™ Eagle First Response App will include ordering, also handshaking and control functions for managing rogue drones.
For investor inquiries, please contact us.
Partnerships
We're Proud NIAS Teammates!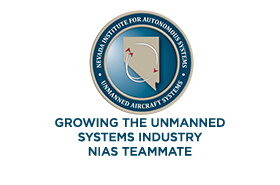 We're proud to team up with the Nevada Institute for Autonomous Systems (NIAS), one of only seven FAA-certified drone testing facilities in the U.S.
CSA Is in the Fennemore Craig Venture Accelerator

The Fennemore Craig Venture Accelerator Program provides CSA with their invaluable expertise and guidance and legal services to protect our intellectual property and to help us launch.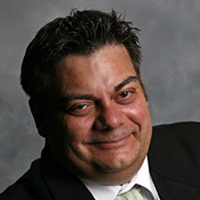 Founder, Inventor, Chairman, President
Peter invents complete systems and processes that answer, ``Why Not?`` By developing the Drone Aviation Response System™ (DAR™) and the Drone Defense System™ technology suite to be scalable and flexible to be integrated into a wide range of existing infrastructures and the DAR™ technology to be customizable for all aircraft, enables CSA to bring safety and security to the next era of automated air transportation.
Previously, Peter founded Alpha Future Integrated Systems and brought the first laptop with a retail price of less than $1,000 to market, created the AT&T WorldNet® Internet Network and sold his company to AT&T.
Peter has invented systems and technologies for set-top boxes, search engines, streaming video and automated online publishing systems. He has also accelerated smartphone GUI and firmware development industry-wide for touch-screen interactivity, animation and apps.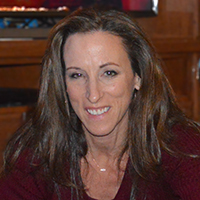 Co-Founder, Co-Inventor, EVP, Director
Shana simplifies and deconstructs complex problems and systems to facilitate better interaction and engagement for end users. She created the logic, AI and system interfaces for Drone Aviation Response System™ (DAR™) and co-developed communications protocols, behaviors, processes. She defines markets and productizes DAR™ and the Drone Defense System™ technology suite.
Shana contributes to product and marketing strategy and is responsible for media communications at CSA. Her expertise includes technical design, development, branding and product design, marketing, e-commerce, interface and user experience programming and design.
Shana has invented unique, unobtrusive online advertising systems. She also designed and developed interfaces for the first automated online newspaper and the first interactive online video magazine for women's surfing.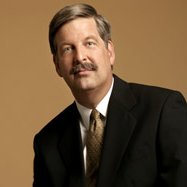 Advisor, Business Legal Counsel, Aviation, UAV and UAS Industry Expert
Mr. Jost is an Attorney and Director at Fennemore Craig Law Firm, leading the firm's Practice Group for Aviation, Aerospace and Autonomous Systems. He is an Advisor to the Board and CSA's business Attorney.
Mr. Jost's other practice areas include:
• Business and Finance
• Energy, Telecom and Utilities
• Emerging Businesses and Technologies
• Renewable Energy and Clean Tech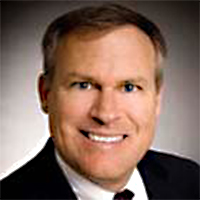 Advisor, Intellectual Property Legal Counsel, Aviation UAV and UAS Industry Expert
Mr. Dahl is a Patent Attorney and Director at Fennemore Craig Law Firm, Chair of the firm's Intellectual Property Practice Group. He manages CSA's intellectual properties. CSA relies upon his considerable intellectual property law expertise to maintain and enforce intellectual property ownership in the U.S. and internationally.
Mr. Dahl's practice areas include:
• Emerging Businesses and Technologies
• Aviation, Aerospace and Autonomous Systems