About CSA
Home of the First Aviated Vehicle Traffic Management System with Command and Control of Drones

OUR MISSION:
To Become Global Aviated Vehicle Traffic Management Standard, Creating CLEARSPACE in Every Skyway to Save Lives!
ClearSpace Aero (CSA) is a revolutionary Aviated Vehicle Command and Control Technology Company. CSA technologies will enter the market as an Aviated Vehicle Traffic Management System and a Command and Control Security System with Artificial Intelligence deep learning control programming.  Both Systems will enable a secure skyway to facilitate the safe flight of aviated vehicles, drones, and aviated devices.
CSA has a forcible defensible IP that is published as an International Patent that is Pending and is in its approval stage. The CSA team collectively has 150 years of solid experience in the areas of aviated technologies, aero-engineering, hardware development, software development, programming, firmware development, user-friendly development, dynamic apps creations, AI development, and successful productization and commercialization.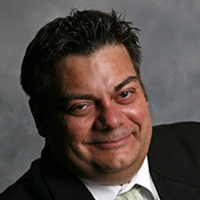 Founder, Inventor, Board Member, Chief Development Consultant
Peter Co-Founded ClearSpace Aero from research in Aviated Vehicles and Drones in the nascent field of Aero-Development and Engineering, addressing Command and Control Communication Signatures of Aviated Objects. The discoveries that came from years of research with Whitmarsh Research Group, a company that does advanced research to solve problems in society that involve technologies and sciences, led to Peter, and Shana Whitmarsh, the co-Inventor, to create the patent-pending Direct Aviated Response System (DAR™).
Previously, Peter founded Alpha Future Integrated Systems creating the integration of early development of applied early algorithms and java coding when the web was in its early stages, when it was referred to as the "Information Superhighway." Peter worked with universities throughout Florida which inspired his research in and publishing of his thesis, "The Theory of TechnoEqualization." which hypothesized that Technology can be integrated to enable underprivileged people (the "have-nots") to have access to computers and the Information Superhighway (the web) like the more fortunate "haves" via electronics rental programs that rent-to-own stores were using for TVs, Stereos, and other electronics. The TechnoEqualization Theory predicted that by making computers and internet access affordable, that the rent-to-own stores could profit greatly by renting computers to the "Have-Nots" which would, in turn, create technological growth that would result in Equalizing the Technology to Society, because the "Have Nots" could then experience progressive growth information empowerment rather than being left behind.
Peter took the application of his Theory to the Florida Universities by starting his company AFIS which created the first laptops to be sold anywhere for less than $1000, which AFIS resold to the school bookstores so that students could afford and purchase them. AT&T took notice of Peter's work and asked him to assist in bringing his TechnoEqualization methodology to empower AT&T customers by integrating the next generation (NextGen) of telecommunications with networked Internet connections and helped AT&T executives create bundled per-minute pricing for telephone and internet access service which became AT&T WorldNet®. Peter also helped to creating the "You Will" ad campaign and the AT&T WorldNet® Internet Network infrastructure, which led to AT&T buying AFIS during his final year of study for his Master's Degree in Information Science and Information Systems with disciplines in programming of systems in Aerospace and Aeronautics Projects at the University of South Florida.
Peter has invented systems and technologies for set-top boxes, search engines, streaming video, the first Content Management System for a Newspaper, automated online publishing systems, the first Online Video Social Network in Action Sports, and Command and Control of a RF Helicopter with East German spy camera to record and stream live video of pro surfing events and X Games that were transmitted via Satellite on the Internet for free (advertising-sponsored). He also hosted a consortium of PDA companies to reveal and discuss the accelerated smartphone GUI and the firmware development needed to introduce industry-wide touch-screen interactivity, animation and apps for the next generation of devices and smart phones which everyone is now using.
Peter played pro baseball. He surfs and plays volleyball and loves flying. He's a Graduate of UC Berkeley with a Degree in Science, Technology and Society with an emphasis in Anthropology and a minor in Microbiology Anthropology. Peter also has a Master's Degree, Library and Information Science and Management Information Systems from the University of South Florida.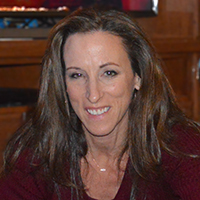 Director of Product Development Consultant, Board Member, Founder, Inventor
Shana co-founded ClearSpace Aero and is the co-Inventor of the patent-pending Direct Aviated Response System (DAR™).
Shana is a visionary whose specialty simplification and deconstruction of complex problems and systems to facilitate better interaction and engagement for end users. She created the logic, AI and system interfaces for the Direct Aviated Response System™ (DAR™) and co-developed communications protocols, behaviors and processes. She defines markets and productizes DAR™ and its processes for creating "ClearSpaces" to define the four products known as the Aviated Vehicle Traffic Management System, the Command Control of Drones by Aircraft, The Cyber Drone "CAGE" that protects Financial Institutions, Resorts and Venues; and Command and Control of Drones for Military and Marine use.
Shana defined, designed and developed the branding and identity of ClearSpace Aero. She defines the core of CSA mission to create and set the global standard and become the leader in Aviated Vehicle Traffic Management Systems and Command Control Drone Systems with "Safe Zones."
Shana manages product development and marketing strategy and is responsible for media communications at CSA. Her expertise includes technical design, development, branding and product design, marketing, e-commerce, interface and user experience programming and design.
Shana is a serial entrepreneur who developed a successful e-commerce company and streaming company where, with Peter Whitmarsh, she created the first online video magazine and social network for women's surfing (She Rips), which was so disruptive it shut down two well-known surfing magazines because they could not publish content quickly enough to keep up or run as cost-effectively as She Rips did.
http://www.surfersvillage.com/content/she-rips-digital-magazine-surfs-technology-history
Prior to the video magazine, Shana and Peter co-created the first online content management system for a newspaper. It was the first live online publishing system that enabled a newspaper write and edit its columns and reports, create advertising, and send to press while the Online Publishing System algorithms would update the web site from the press-ready files. The Online Publishing System and its Network were so robust that they powered the Newspaper's website without failure or downtime during 9/11 when the internet blacked out for the east coast.
Shana's creativity is versatile and includes advertising and fine art. She was given an Award of Excellence from the San Diego Ad Club for creating a healthy menu for Burger King long before fast food companies were considering healthy menu options. One of those items was the Veggie Burger that is now known as the BK Veggie® and has increased sales for Burger king by 15%.
Shana surfs, plays baseball and enjoys skiing, snowboarding, skateboarding, and sailing. She graduated from TAAC with a Bachelor of Arts, specializing in Marketing, Advertising, UI and UX Design, Engineering and programming, app development and algorithm development.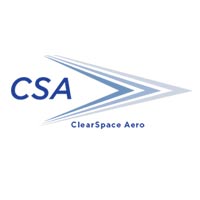 Albert Alsworth
Advisor, Cryptographic Engineer
Al specializes in building solutions for the complex DAR communications that involves interdisciplinary problems merging different levels of applied cryptography and its policy. MS Joint EECS/MSE Degree UC Berkeley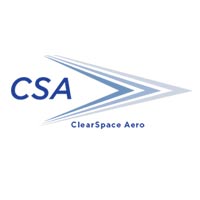 Pedro Gonzales
Advisor, Software, Algorithm and Hardware Security Development and Design
Pedro took Peter Whitmarsh's algorithms software and firmware creations and created the first hardware unit that became known as the "Drone Whisper Protocols" on a Parrot Drone after the 2010 International CES conference in Las Vegas, which was the first successful Command and Control of a Drone. Pedro's areas of expertise include computer microarchitecture in development of the microcontroller protocol and sensor arrays. MS in Joint Program of EECS/MSE and MS in Applied Physics from the University of South Florida.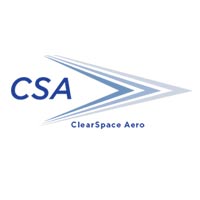 Robert Herzowtiz
Guest Developer, Master Software and Hardware Computer Design and Optimization in development of Aero-WIFI /RF Engineer
Robert aided in specialized software integration and computation design and optimization of clock speed in process signatures. Robert implemented the DAR AI Signature Signals for creating Intelligence Machine learning protocols for applied frequencies surpassing 20KM through building obstruction without losing packets and by applying Whitmarsh's WASP like Spectrum protocols for Virtual Wave Frequency Tunneling. Robert has a MS degree in Computation for Design & Optimization (CDO) from MIT.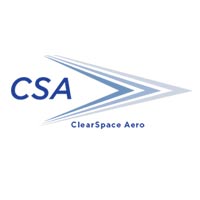 Maria Denalotino
Guest Aero-Engineer Scientist, Aerospace Solar cell integrations, AI interface communication within Aircraft Systems, creation of the DAR Chip and Sensor relays.
Maria specializes in Aerospace Communications and RF hardware engineering. While working at Livermore Labs on SETI and JPL was able to develop groundbreaking 5g wireless communications and processing relay Sensor with energy harvesting from micro-solar cells and System-on-Chip (SoC) design methodologies, computer microarchitecture, and very-large-scale integration (VLSI) design. Maria was able to integrate first stage AI processing with MEM type Database system. Maria expertise in Aircraft Systems and intersystem of UAS created interfaces between the DAR AI and the hardware system.
Maria has an MSc in Applications and Technologies for Unmanned Aircraft Systems (Drones), from
Universitat Politècnica de Catalunya, a MSc in Aerospace Science and Technology (MAST), Universitat Politècnica de Catalun, and MS in Aircraft Systems Integration from Carlos III University of Madrid.