Coming Soon – March 1, 2018 — White Paper: "Why NextGen Air Traffic Control for Manned Aircraft will not Happen until 2022."
February 1, 2018 — ClearSpace Aero Incorporates to expand on the ClearSpace Solution and productization.
January 2, 2018 — Dreamers Ventures becomes partner in expanding CSA reach and growth.
December 15, 2017 — ClearSpace Aeronautics Project Completes Exploratory Business Mission.
December 8, 2017 — CSA is a Techstars finalist – read more below!
October 9, 2017 — CSA has been selected as a finalist to present at AUVSI's Novus Unmanned on November 1 — Read more below!
August 17, 2017 — CSA is a Finalist in the Nevada Governor's Conference on Business Pitch Competition
Direct Aviated Response System (DAR™)
Our DAR™ Eagle Simulation App Promo for Law Enforcement, First Responders, Aircraft, and Infrastructures
2017 News

CSA Is A Techstars Finalist
CSA has been named a Techstars finalist for their venture accelerator program. Techstars is a premier worldwide technology venture accelerator known for helping technology entrepreneurs succeed through its innovative programs.
CSA Is Profiled In Nevada Business Magazine's Feature Story, Generation Innovation: Technology Advances Nevada Economy
CSA and its patent-pending aviated vehicle and drone traffic management technology are profiled in Nevada Business Magazine's November issue feature article about Nevada technology companies helping to expand the state's economy into the technology sector.  View the article.

CSA Has Been Selected to Present at AUVSI Novus Unmanned
CSA has been selected as a finalist to present our patent-pending Drone Aviation Response System™ at AUVSI's Novus Unmanned in San Francisco on November 1. Novus Unmanned is a premier event for connecting companies and investors interested in autonomous and unmanned technologies. More about Novus Unmanned: http://www.auvsi.net/novusunmanned

CSA Is A Finalist in the Nevada Governor's Conference On Business Pitch Competition
CSA was selected as one of ten finalists to present during the Nevada Governor's Conference on Business Pitch Competition at the Golden Nugget in Sparks, NV on August 17, 2017. Shana Whitmarsh gave a two-minute timed presentation and addressed the Judges' Panel during a timed three-minute question and answer session. Her presentation introduced CSA's patent-pending Drone Traffic Management System and its core products, the Drone Aviation Response System™ for aircraft and Drone Traffic Management for cities, including integration with FirstNet, the nationwide communications system for first responders.
We were also pleased that Governor Rick Sandoval announced that Nevada will join FirstNet by the end of 2017.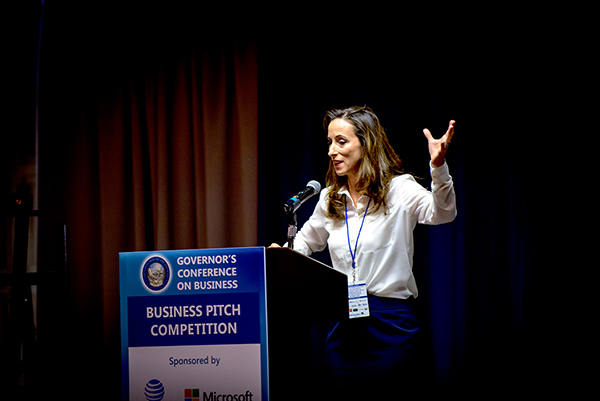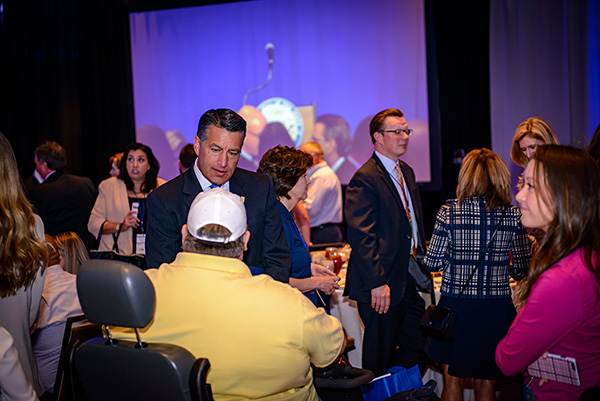 Our KickStarter Project for the DAR™ Eagle App Has Ended. Thanks To All Of Our Supporters!
Thanks to everyone who participated in our DAR™ Eagle App KickStarter Campaign which has ended. The App will be made available for free, along with unique and collectible CSA thank-you gifts to our supporters! Supporters who donated have been added to our Beta program.  When the App is complete, it will be made available for free to all aircraft maintenance, repair and overhaul companies to make it easy to specify and order the DAR™ system that fits their aircraft.
Our CrowdFunder Campaign Has Ended.
Investors are welcome to contact us directly.
2016 News
Look for Our Ad In These Conference and Event Guides:
• UTM 2016 – Syracuse NY – November 8-11, 2016
• Drone World Expo – San Jose, CA – November 14-16, 2016
• International Drone Expo – Los Angeles – December 8-10, 2016
October 2, 2016 — Crowdfunding Programs Announced.
September 13-15, 2016 — San Jose Drone World Expo Trade Show and hosted VIP Party-DAR Comes .out!!
August 10, 2016 — AT&T connects with CSA about DAR API for First Responders Network.
March 15, 2016 — White Paper: " The Downfall of FAA and DOT Drone Policies."
2007-2015
January 26, 2015 — WRG Labs Report: CSA DAR AI integration Successful.
December 15, 2015 — Fennimore Craig Accelerator Program started for CSA.
October 16, 2015 — WRG Labs successful 3rd Parrot Drone Test Command Control scripting works.
April 6-7, 2015 — Shana creates the SHANET Network.
March 10, 2015 — White Paper "The Jetson Era, the attempt to control flying tons of var."
2014 — WRG Labs: Second Parrot Drone Test Control Peter, first level of algorithms created.
2014 — White Paper: "How to Control and Command a Rogue Drone."
2013 — WRG labs Report: Shana and Peter create the first level of protocols for Direct Aviation Response Disguised as the Drone Radar Array.
2012 — WRG Report: RF flight helicopter successful in fifth generation of anti-jamming; software control of RF spectrum discovered.
2011 — WRG Report: Memory Applied Database principle to cut down on instructions between sensor relay, sensor array. New Intel chip microcontroller, precursor to early Artificial Intelligence to eliminate human control.
2010 — Witness the first Drone flight of Parrot in Las Vegas and discover Linux protocols and Signature Values.
2010 — WRG SOC attempts in create Eagle Chip for Drone Array Radar Spectrum Response Array.
2009 — WRG-Sensor testing with Libby breaks 20 KM to track and ID RF without losing packets.
2008 — WRG Test Peter and Shana codes for Command and Control of RF type objects.
2007 — WRG Peter and Shana create anti-buffer jammer to protect RF Helicopter Streaming Video to Satellites from Network TV Signature Signals for Jamming.